If you need to update your firmware and bootloader for your KeepKey, ShapeShift makes it easy!
When your device is ready for an update, this image will pop up.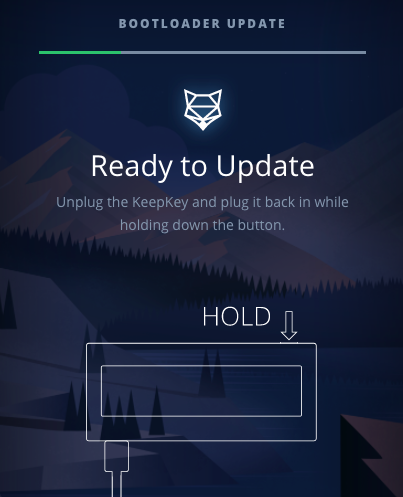 Next, we need to confirm the device. Press and hold the button as prompted. You will see the arrow on the screen black out once it's time to release.
You will be given on-screen directions to disconnect and reconnect your device. Then, you will be given directions to disconnect and reconnect while holding the button. Perform both of these steps.
Next, you may need to do another update. Click "Update Now".
Hold and release just like you did before.
Finally, you will unplug the KeepKey and plug it back in.
Now, you're done with the Updater! Click "Head over to ShapeShift!"