You will need to recover your KeepKey if your device gets wiped or you may be wanting to import another wallet onto your KeepKey.
You can also follow this step by step guide below:
1. Make sure your KeepKey is plugged in and connected to beta.shapeshift.com.
2. You should now see two options, "Initialize KeepKey" and "Recover Wallet". Click "Recover Wallet".
.
3. Enter a label for your KeepKey.
4. Choose a PIN for your KeepKey.
5. Confirm your PIN by entering it again.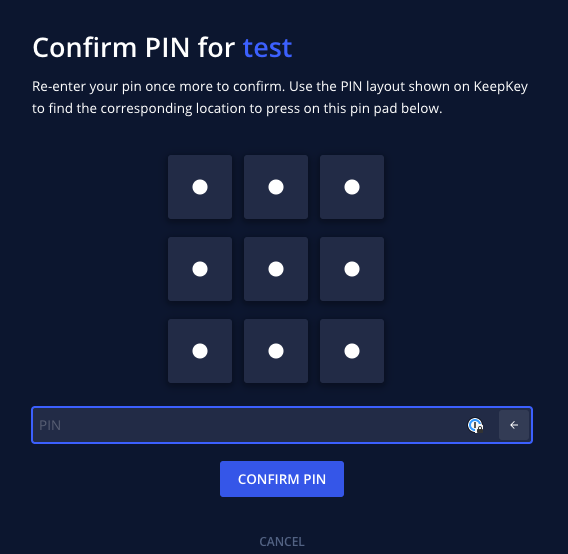 6. Select how many words your recovery sentence is (most commonly it is 12) and also select whether or not you have a passphrase enabled.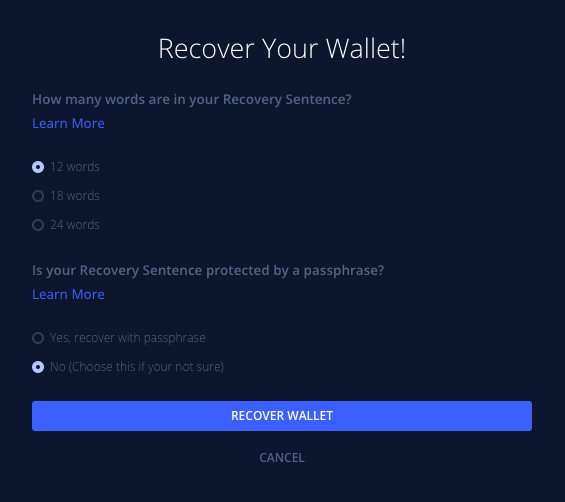 7. You will now need to enter your recovery sentence one word at a time. Use the cypher and enter the first 4 letters of each word, clicking "Next" after completing each one.
7a. The image below explains how to use the cypher. Keep in mind that you will be using the on screen keyboard as shown above to type.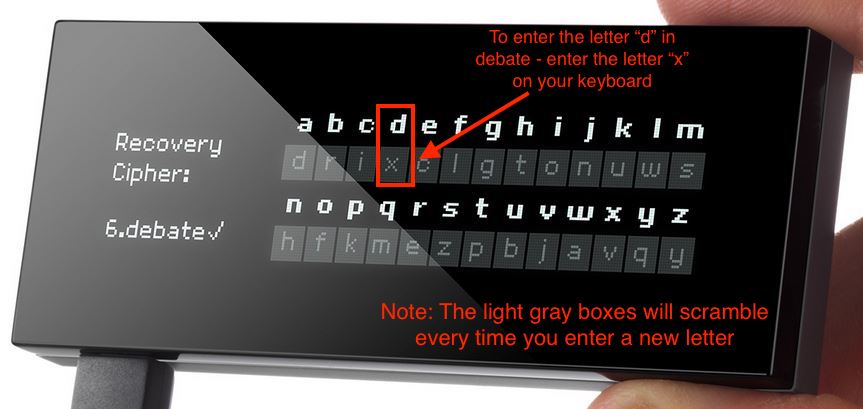 8. Once you have entered all of your words, click "Done".
9. Allow a moment for your device to load.
10. That's it! If successful, you will now see your balances displayed in the upper right hand side of the screen.
Please contact our customer support team if you need help with any of these steps.