What is Rainfall?
Rainfall is a reward system on the ShapeShift mobile app/platform where holding FOX earns you chances to win free crypto! Anytime a trade occurs on the ShapeShift mobile app or beta.shapeshift.com, you have a chance of winning USDC. The more FOX you have, the higher your chance of winning a Rainfall reward!
Need more FOX? Every time you trade with ShapeShift you are automatically earning FOX!
FOX earned rates are dynamic and change periodically.
How Much FOX Do I Have?
You can view your FOX the same way you view your other cryptoassets. Just make sure it is toggled on to show on your Dashboard.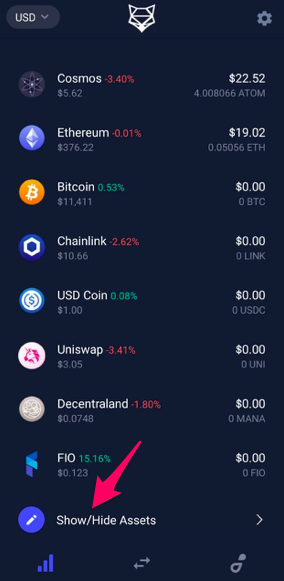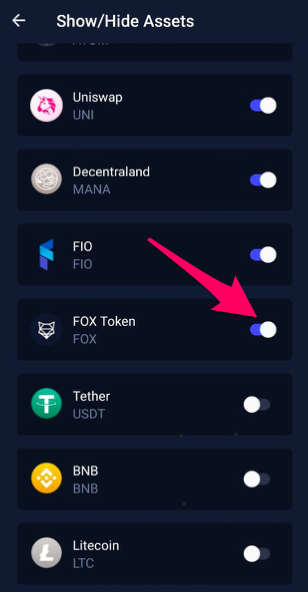 Once FOX Token has been toggled on you can click it from your Dashboard. From here you will be able to see your FOX balance, unclaimed FOX, transaction history, etc. You can also access the Rainfall winner's feed by clicking "Rainfall" to the left of "Balance".
How Do I Win?
How Do I See My Winnings and Claim My Reward?
How Do I Refer A Friend?
1. Navigate to the Rainfall section of your mobile wallet.
2. Click "Rainfall Rewards".
3. Click "Refer a Friend"
4. Copy your referral link and share with a friend!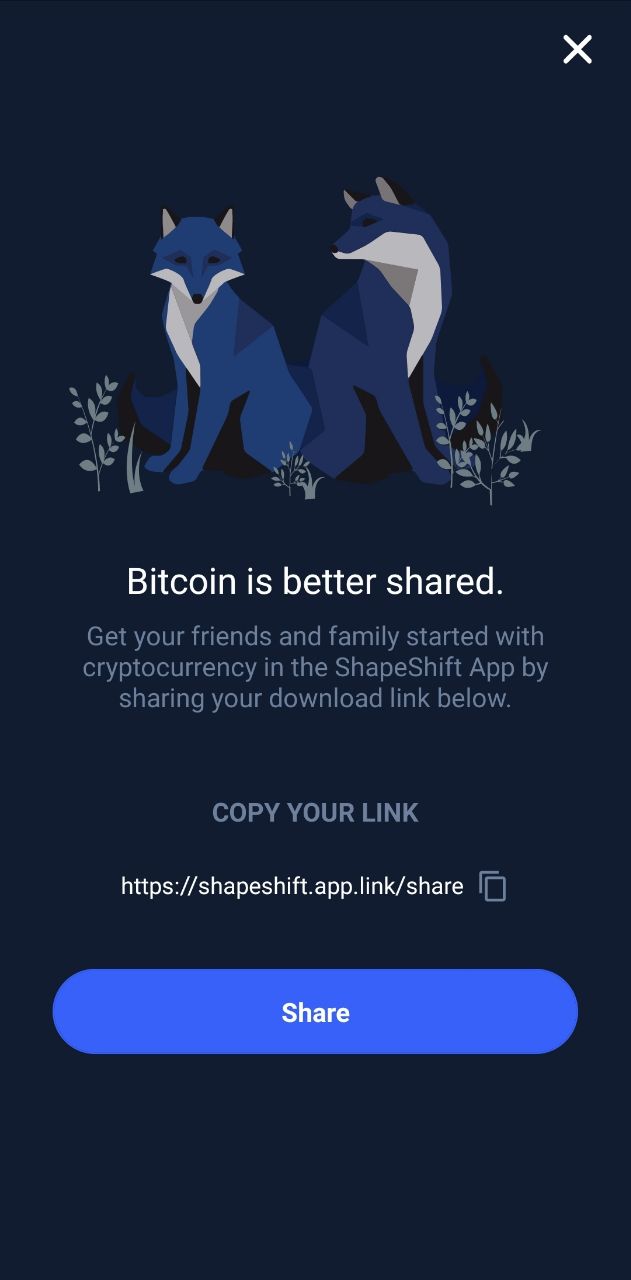 Winner's Board
You can see trade activity and rewards being given out in real time via the "winner's board". Simply navigate to the Rainfall tab and begin scrolling through.
Although you can see that trades are happening and users are earning rewards in realtime, this is done so anonymously. No user information is shared about the traders and winners.
The pink arrow is pointing at a user who traded on ShapeShift. The blue arrow represents a ShapeShift user who has FOX and won USDC as the result of another user performing a trade.
We hope you enjoy Rainfall and are happy to answer any questions you may have. Our customer support team can be contacted here.