First, you will need to click "Receive" at the top of the platform.
Select the asset you wish to receive and click "Next".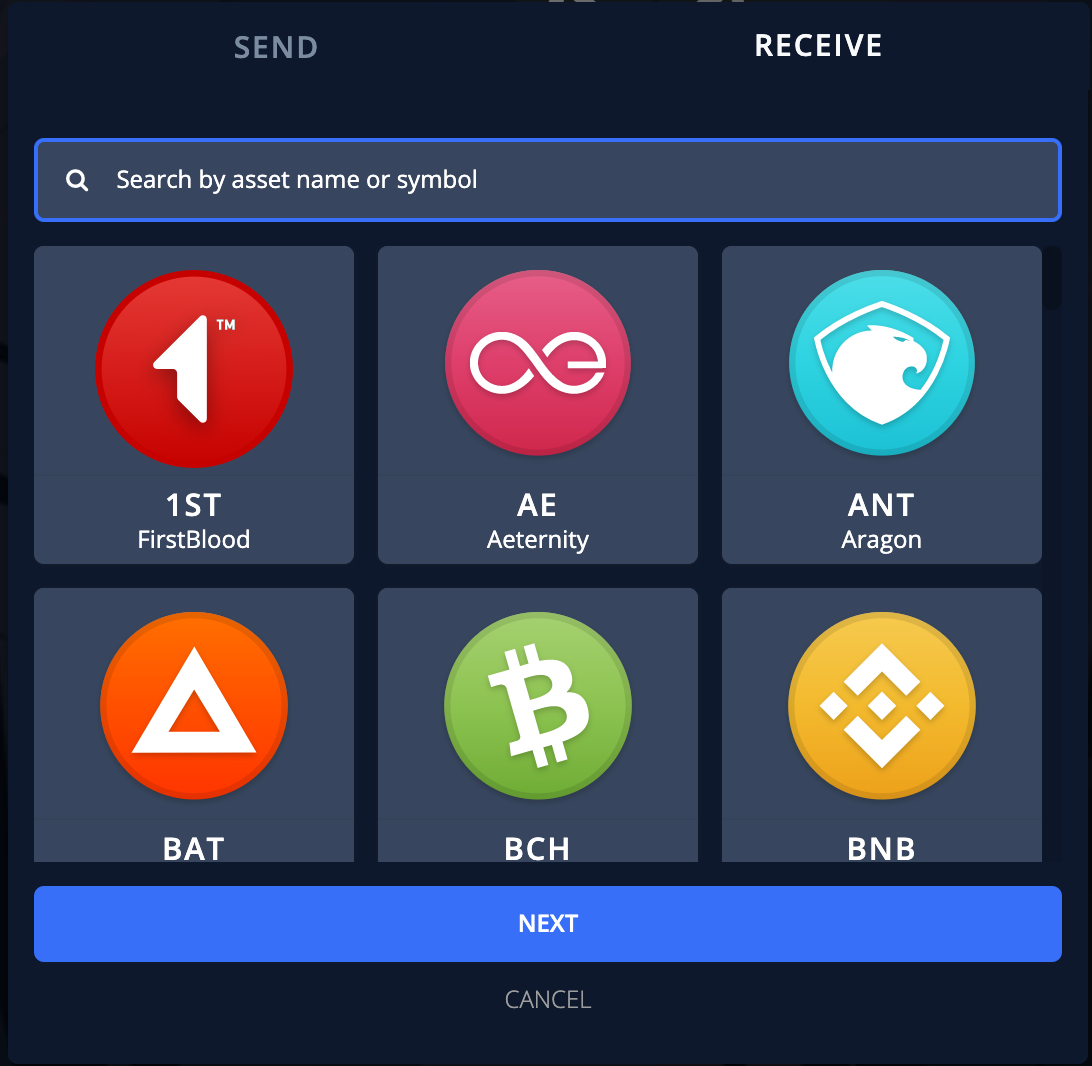 Confirm that the address displayed on your computer screen matches the address displayed on your KeepKey or Trezor. Click "Copy". You can paste this wherever needed, but be sure to paste the entire alphanumeric string!
Note: If your KeepKey or Trezor has been paired to the ShapeShift Platform, you will still be able to receive digital assets without your them being plugged in/connected. Please use caution when receiving digital asset without the device being plugged in.