- Deposit FOX
- Receive 1:1 FOXy
- FOXy balance increases
What Is FOXy?
FOXy is a proposed staking rewards system that allows FOX token holders the ability to stake FOX into a smart contract in order to receive rewards denominated in FOXy. FOXy is an ERC20, rebasing token that is redeemable 1:1 with FOX tokens. More information on FOXy can be found here.
FOXy logo FOX logo
What Do I Need In Order To Get FOXy?
- ETH to pay for transaction/gas fees.
- FOX Token.
- A compatible wallet connected to app.shapeshift.com.
How Do I Get FOXy?
Follow the steps below to get FOXy and start earning FOX.
1. Go to the DeFi section of app.shapeshift.com.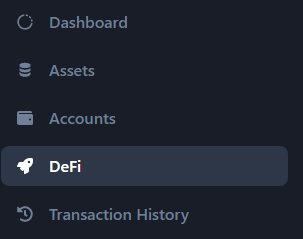 2. Click the "Earn" tab.
3. Select FOX from the asset list.
4. You will see three tabs:
Overview - which explains a bit about FOXy and what the current APY % is.
Deposit - here you can deposit FOX for FOXy to start earning passive rewards.
Withdraw - remove your FOXy and any rewards accrued.
5. Since we will be depositing FOX to get FOXy, click into the "Deposit" tab. Enter the amount of FOX to deposit and click "Continue".
6. Approve the token on your wallet by paying the fee (in ETH). Click "Confirm".
7. Confirm the deposit by clicking "Sign and Broadcast". Follow the prompts from your wallet to complete the deposit.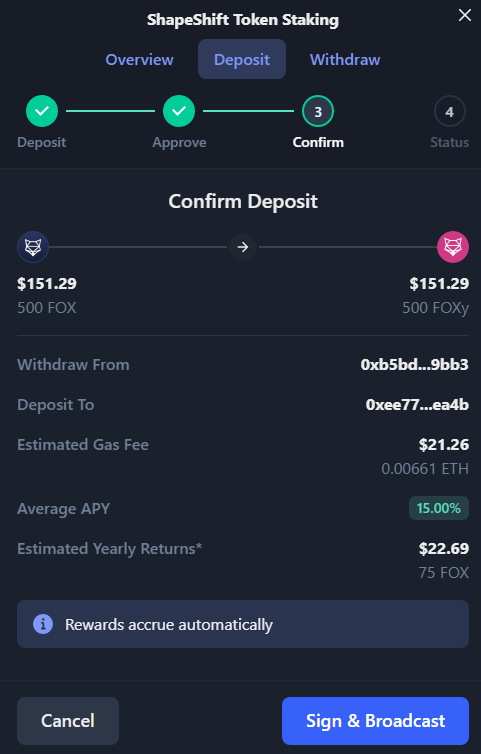 8. Wait a few moments for the transaction to confirm.
9. The transaction will confirm momentarily.
10. That's it! You will now start earning FOXy. Go to the DeFi section/Overview tab to see your position.
11. You can also see your FOXy in the Assets section. Remember, it is an ERC20 Token just like FOX.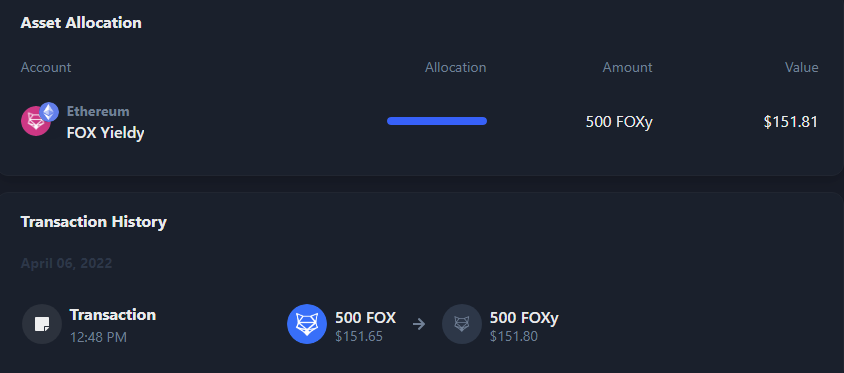 Withdrawing FOXy
Note: You can remove your FOXy position at any time by going to the withdraw tab as seen in step 5. Instant withdraws come with a 2.5% FOXy fee. Waiting 7-14 days will let you withdraw without any FOXy fee.
1. Enter the amount to withdraw and click "Continue".
2. Approve the token transaction.
3. Confirm the withdrawal by clicking "Sign and Broadcast".
4. If you selected the Instant withdraw your FOXy will show up in your wallet right away.
5. If you selected the slower/free method your FOXy will show a pending status with the amount of days until your FOXy is available.
If you have any questions please contact customer support here.