ShapeShift now supports the XDEFI Wallet! This wallet integration allows access to over 9,000 DApps from eleven different blockchains.
How Do I Get A XDEFI Wallet?
1. Download the Chrome extension here by clicking "Add to Chrome".
2. Click "Let's get started".
3. Choose whether to create a new wallet, restore a wallet, or connect a hardware wallet.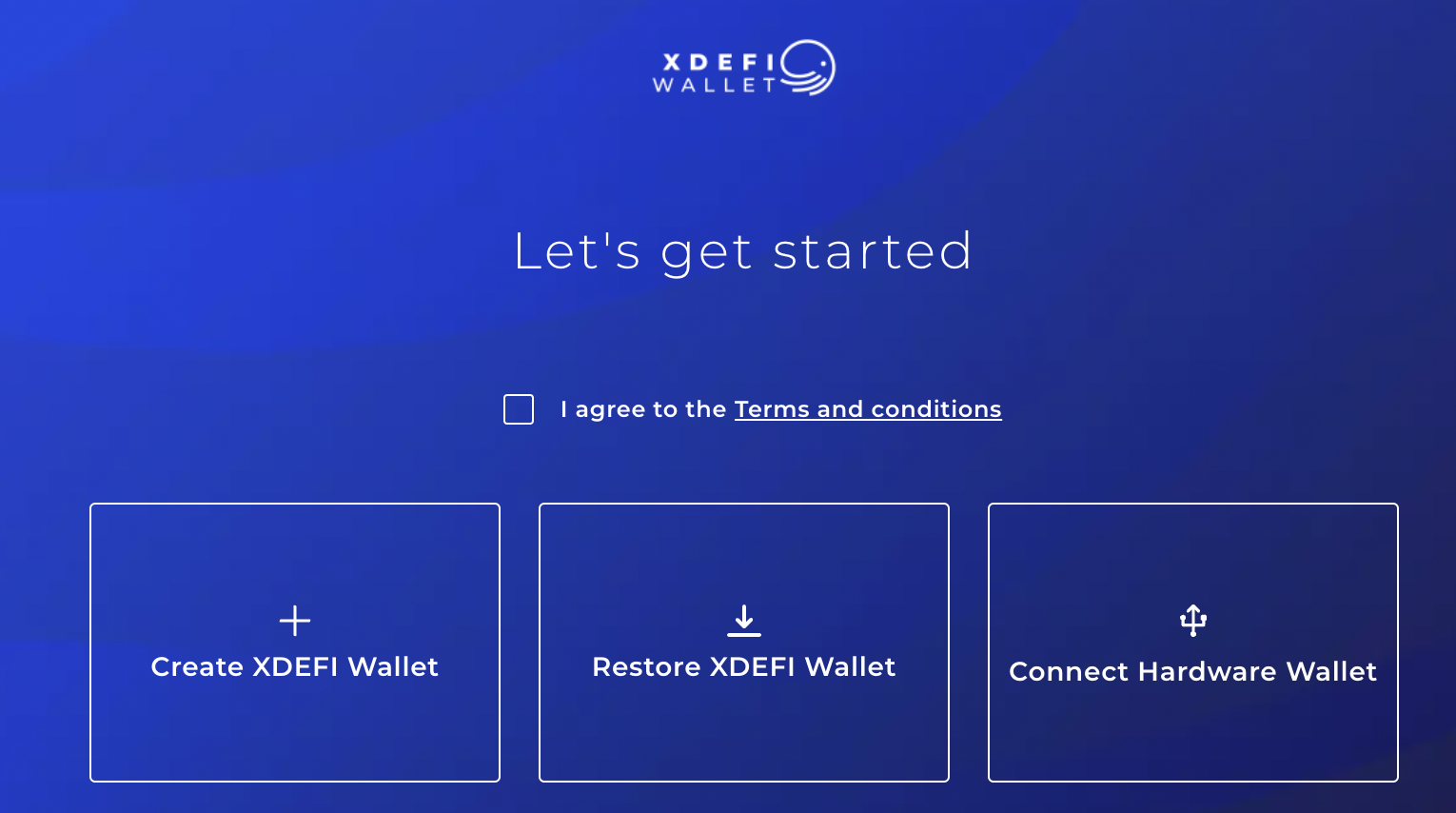 4. Once you get your 12 word recovery sentence and store it securely offline, the XDEFI wallet will be added to your Chrome extensions.

Connecting Your XDEFI Wallet To ShapeShift
1. Go to app.shapeshift.com and click "Connect Wallet".
2. Select XDEFI from the list of compatible wallets.
3. Click "Pair".
4. Select the accounts from your XDEFI wallet that you want to pair/connect with ShapeShift. Click "Next".
5. Confirm by clicking "Connect".
6. That's it! Your XDEFI Wallet is now connected to ShapeShift! (You will see the XDEFI logo and your address in the top right hand side of app.shapeshift.com)